DEALER NEWS RELEASE JUNE 2017
ARMIES AND ENEMIES OF ANCIENT ROME
Previewed at the June London Toy Soldier show, were eight new Celts/Gauls.
This will now be a total of 14 warriors.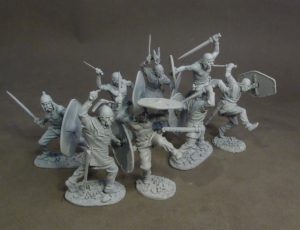 The first of the Celt/Gaul warriors will be available in August.
The first painted mounted Gaul/Celt was also previewed along with the first 4 Warriors.
The mounted Gaul/Celt will be available in July.